Dr. Mary Manz Simon, ALOA Board of Directors
We rarely hear a baby cry in church.
The silence is deafening. But perhaps I'm missing the message.
Listen. Can you, too, hear the clarion call?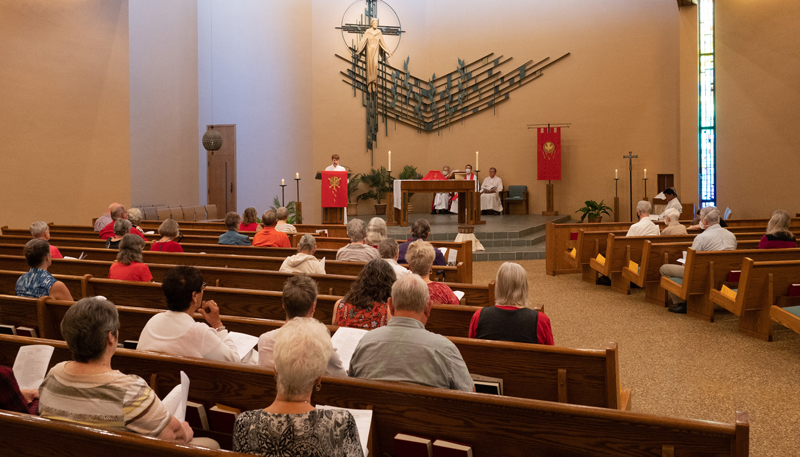 The shofar isn't blowing at the base of Mount Sinai. The trumpet isn't blasting outside the walls of Jericho, but the message of the psalmist comes across the centuries:
O my people, listen to my instructions.
Open your ears to what I am saying,
for I will speak to you in a parable.
I will teach you hidden lessons from our past—
stories we have heard and known,
stories our ancestors handed down to us.
We will not hide these truths from our children;
we will tell the next generation
about the glorious deeds of the Lord,
about his power and his mighty wonders. (Psalm 78:1-4, NLT)
As older adults, we must listen. We must "open our ears," for we have been called to "tell the next generation…about the Lord."
You and I are nearing the end of our earthy journey with Jesus. Before the Lord's amazing work in our lives gets muddled by the fog of time, we have been called "to tell the next generation."
For years, we have journeyed with Jesus. Our witness has authenticity. Our words ooze realness. Those countless conversations with God have validity and legitimacy for the generations that follow. Mission fields are open, as conveniently located as the back yard and the apartment next door.
Scripture implies that mature believers like those of us who have experienced God's greatness, will impact spiritual growth that leads to maturity for those who come after us. Faith formation occurs naturally in an inclusive community that engages people of all ages, like a family or neighborhood.
Today will soon be tomorrow. The children's books in the box at my feet are ready to be shared. I need to email encouragement to our 16-year-old grandson. I want to reach out to the mom who emailed earlier today. I long for the Holy Spirit to come through what I do and say today, because I feel the urgency.
Can you sense the immediacy of the moment?
Take a look at previous posts for more inspiration for older adult ministry.