Life has changed greatly during the COVID-19 crisis, especially for older adults. Hope for the Older Adult is a short Bible study from Pastor Brad Hales on issues seniors are currently navigating and how God's Word can bring strength and comfort in the unknown. Download Bible Study
Care Resources
COVID-19 has put the strain of making choices for those who may need rehabilitation or nursing home placement, as well as those supporting loved ones currently in a care facility. The following resource links are not intended to be a complete list of resources and considerations, but is provided to be helpful in these times.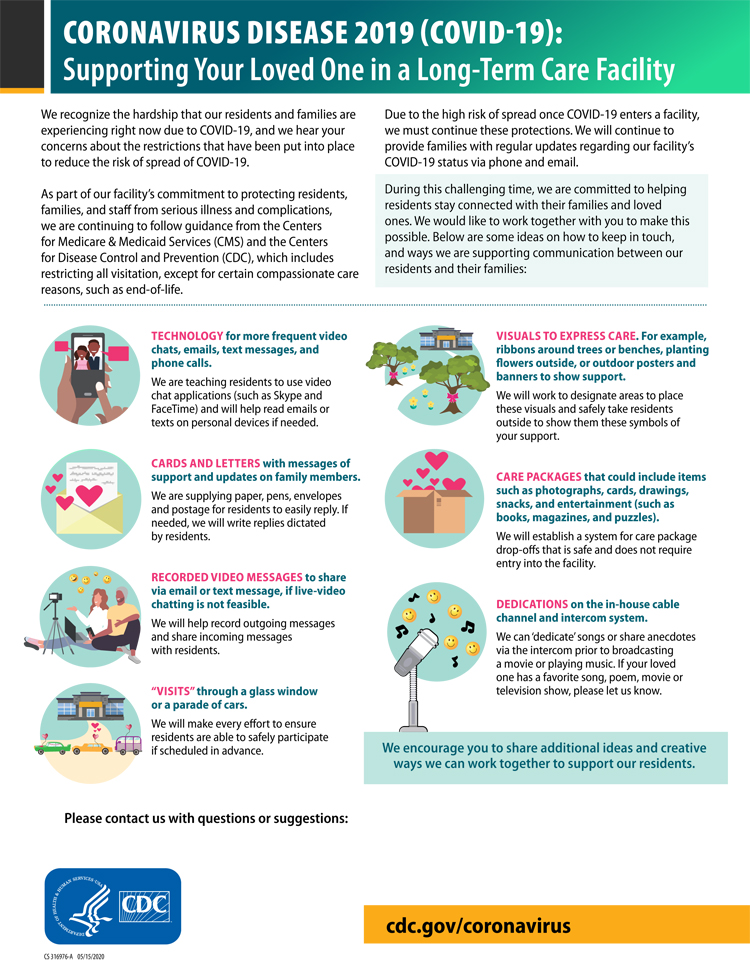 Supporting Your Loved Ones in Long Term Care – Tips for supporting your loved ones in an Assisted Living or Nursing Home During COVID – Downloadable document provides tips and suggestions from the CDC.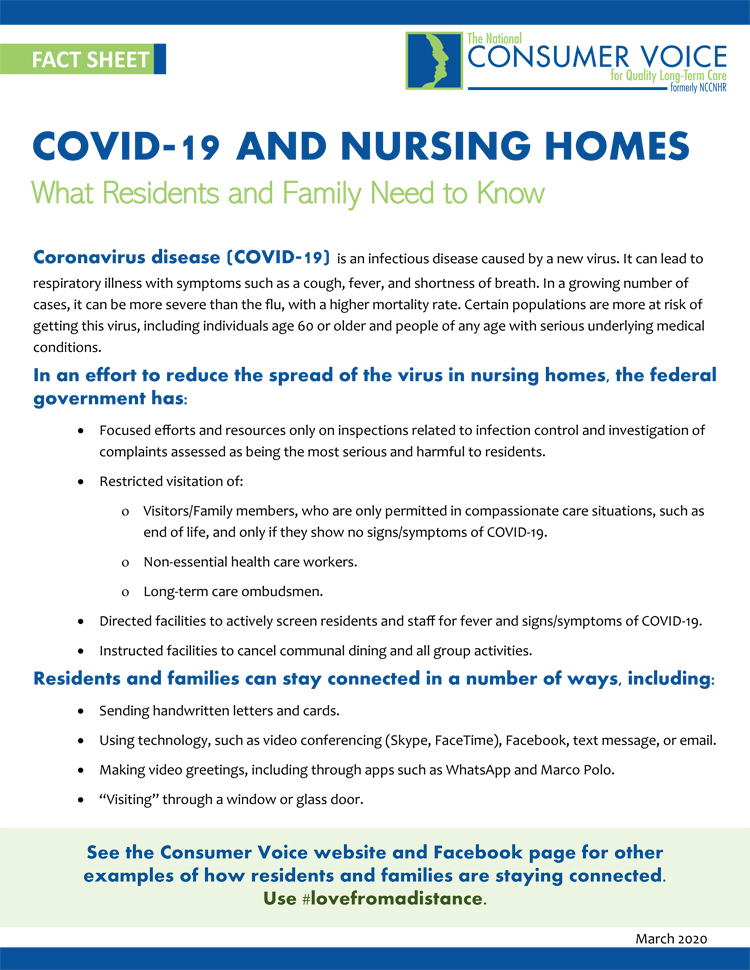 COVID-19 and Nursing Homes: What Residents and Family Need to Know – The National Consumer Voice for Quality Long-Term Care is the leading national voice representing consumers in issues related to long-term care. Download the organization's COVID-19 fact sheet
Advanced Care Planning during COVID – AARP suggests 6 questions to ask of any nursing home caring for your loved one. Read more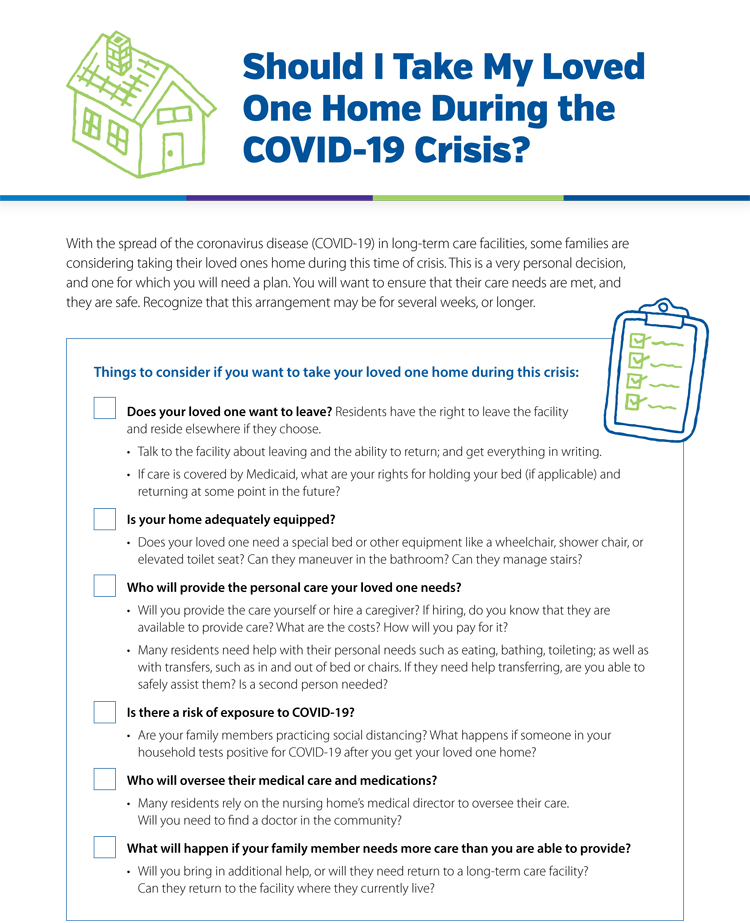 Should I take My Loved One Home? – The National Center for Elder Abuse suggests things to consider before taking a loved one home during the COVID crisis. Download the publication.
Tips for Dementia Caregivers in the Community and Long Term Care – The Alzheimer's Association provides tips and recommendations. Read more
Getting Help with Problems in Assisted Living and Nursing Homes – Find a Long Term Care Ombudsman in your area thru The National Consumer Voice for Quality Long-Term Care's national database. Read more
A Letter to Faith Communities: Protecting Elders From Abuse – Two organizations who advocate for call on faith communities and provide action steps to help keep vulnerable individuals safe. Read more
A Decision Aid for People Considering Life Support – The Colorado Program for Patient Centered Decisions provides considerations for those who may require life support assistance during the pandemic. Read more
Coronavirus in Long-Term Care Facilities: Information for Advocates – The National Consumer Voice for Quality Long Term Care has a wealth of resources for residents, families, advocates and others concerned about long term care during the COVID-19 pandemic. These resources include webinars, links to state specific policies and regulations, links to the temporary regulations established by the Centers for Medicaid and Medicare, and a detailed Q and A for families who have questions about visitation and other issues. Read more
Key Resources About COVID-19 for Older Adults –  The National Council on Aging has put together answers to commonly asked questions about COVID-19 and provided links to government and community based resources. Read more