Dr. Mary Manz Simon, ALOA Board of Directors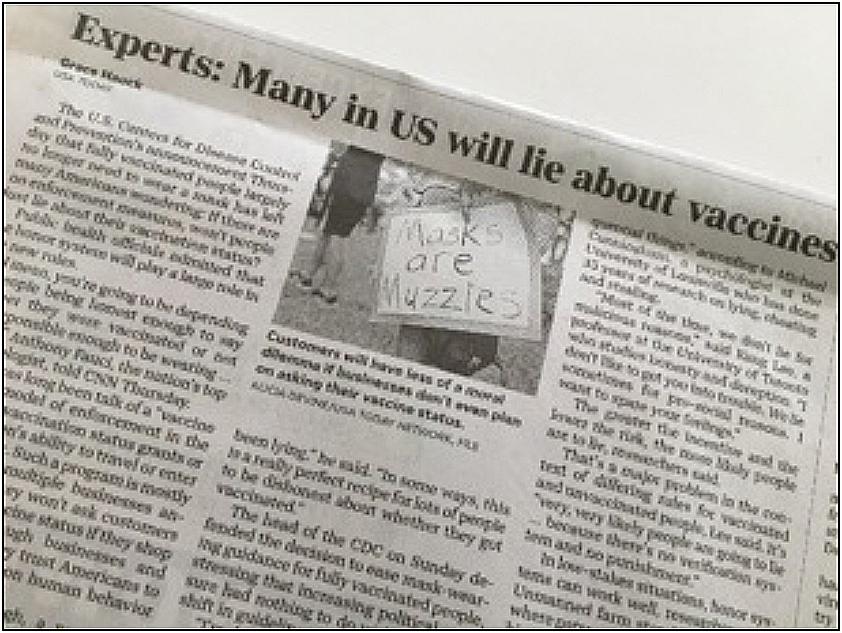 I never anticipated that post pandemic conversations would call attention to a Christian virtue. And yet headlines, like this one, have made trust a recurring topic. When someone says, "I'm fully vaccinated," can you count on them to tell the truth?
It all comes down to trust, truth-based communication. Trust means having faith. Trust comes when you are willing to rely on others, yourself and God.
You trust the driver will stop at the red light. You trust your friend will pick you up for church. You trust the doctor who reads the x-ray. And now, you trust the person who says, "I'm fully vaccinated."
Statistics unrelated to the pandemic say that people lie about once a day. But psychologists say that right now, because there is no verification system or punishment for lying, some people will flat out lie about their vaccination status.
It's not surprising, then, that social trust is low. What a blessing that our trust in God can be at an all-time high!
Trust in God is one of the most prominent themes in the Bible. Simply because we have lived so long, we have had multiple opportunities to, "Trust God from the bottom of your heart." (Proverbs 3:5, The Message)
When we trust, fear goes away. And when we trust God, others will also celebrate a new sense of hope.
Take a look at previous posts for more inspiration for older adult ministry.