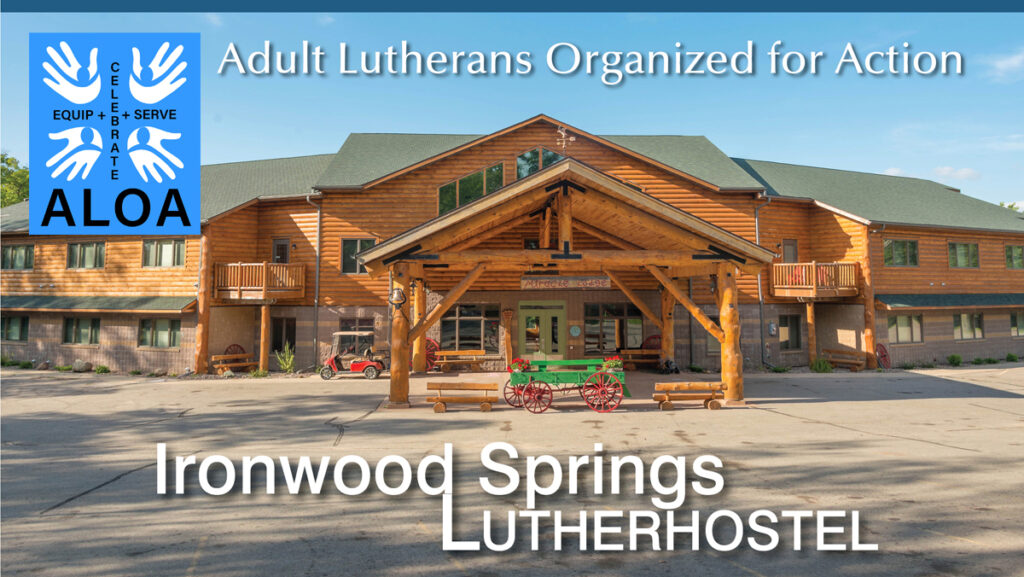 October 4 – 8, 2021
Ironwood Springs Christian Ranch, Stewartville, Minnesota
Ready to relax, recharge & reconnect after the isolation of the past year? Join us at Ironwood Springs' Miracle Lodge retreat & conference center in southern Minnesota for a time of reflection, refreshment and connection with others in a safe and comfortable setting.
Ben & Jennifer Freudenburg will help us better pass on our faith to future generations with their study of Life in the Later Years.
Pastor Frank and Deaconess Jan Janzow return to lead music and devotions on the topic of Kingdom Living: A Fresh Look at the Lord's Prayer.
Participants will also enjoy presentations on topics of local interest, evening entertainment and outdoor activities that include a zip line, cornhole tournament, hiking and more.
Cost: Includes motel-style lodge room, meals and program
$575 per person – double occupancy
$635 per person – single occupancy (very limited availability)
Campground and commuter accommodations available at slightly lower rates
Download a brochure to find out more and register.
Want to learn more about Ironwood Springs Camp & Conference Center? Check out this video of the facility.