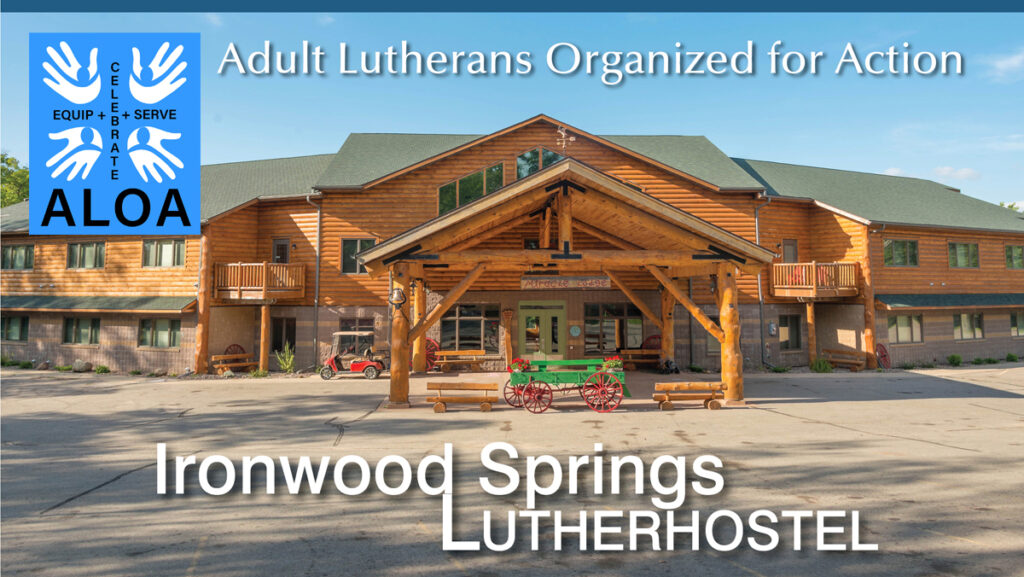 October 3 – 7, 2022
Ironwood Springs Christian Ranch, Stewartville, Minnesota
Join us for a time of learning, reflecting and connecting. The spacious and comfortable Miracle Lodge Retreat & Conference at Ironwood Springs is the site of our sessions and lodging. Registration includes all meals and full program, plus outdoor activities in this 200 acre ranch along the Root River.
Rev. David Buegler will lead us in The Rest of the Story. In a nod to Paul Harvey, he'll surprise us with what we never knew about familiar bible stories.
Deaconess Jan and Pastor Frank Janzow will lead our worship and music, where they'll explore The Lost Parables of Luke.
Download a brochure to see other program highlights and to find full details.
Registration Fees
$600 per person – Double Occupancy Lodge Room
$690 per person – Single Occupancy Lodge Room (very limited in number)
$550 per person – Campground accommodations (water & electric)
$375 per person – Commuter (no lodging or breakfast)
Questions? Call us at 800-930-2562 or email aloa4u@gmail.com
Get a glimpse of our last Lutherhostel.
Check out this video from
October, 2021
Want to learn more about Ironwood Springs Camp & Conference Center? Check out this video of the facility.