Dr. Mary Manz Simon, ALOA Board of Directors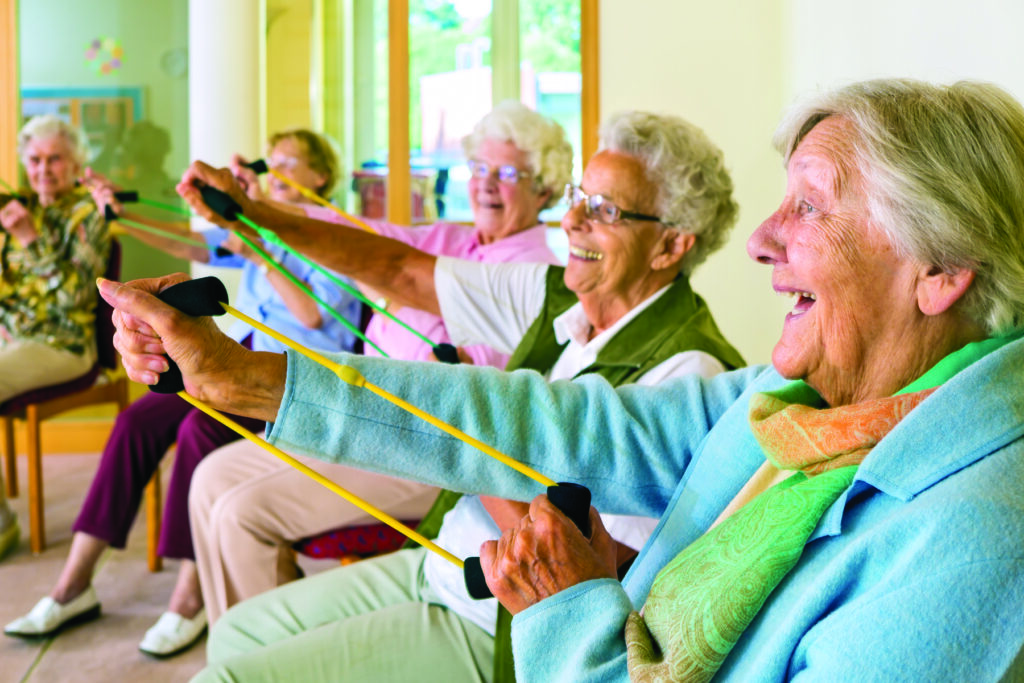 Do you sing in the choir? Participate in a chair exercise class? Attend local theater performances with neighbors?
Each of those socially-based activities – and many more! – offer a bonus benefit called "collective effervescence."
When joy spreads from person to person, we refuel through the emotions of others. Often, we aren't aware that of that transmission of feelings
Connecting with others becomes increasingly important as we age. Our social circle shrinks. Many older adults find making new friends becomes more difficult.
Try these 3 suggestions to make individual connections that can blossom into a larger social circle:
Pay attention to others. Although I grew up on the streets of Chicago which had plenty of people, it took years to break the urban habit of walking with my head down. Valuing time alone or wearing ear buds is fine, but try smiling when you see a face.
Be willing to open up. We've had years of experience making polite conversation. But go deeper. Don't only talk about what you are doing; share how you are feeling. As we age, it's easy to feel we're the only one who deals with the fear of losing independence. Sharing struggles reminds us we don't face the issues alone.
Make time for others. We are acutely aware that each day is a gift from God. Simply scheduling medical appointments can take hours! Prioritize people. Set time on the calendar to phone a friend. Save the Date and plan to attend ALOA's 30th Anniversary celebration in Tampa on Saturday, November 5 to experience "collective effervescence!"
Take a look at previous posts for more inspiration for older adult ministry.