Dr. Mary Manz Simon, ALOA Board of Directors
That was the theme of the devotion at the meeting of the ALOA Board on Friday, November 4. That same theme emerged throughout the 30th Anniversary event the following night.
At the gala, a roving reporter passed the microphone to the "giants" in the history of our organization. What a wonderful opportunity to thank God for their contributions: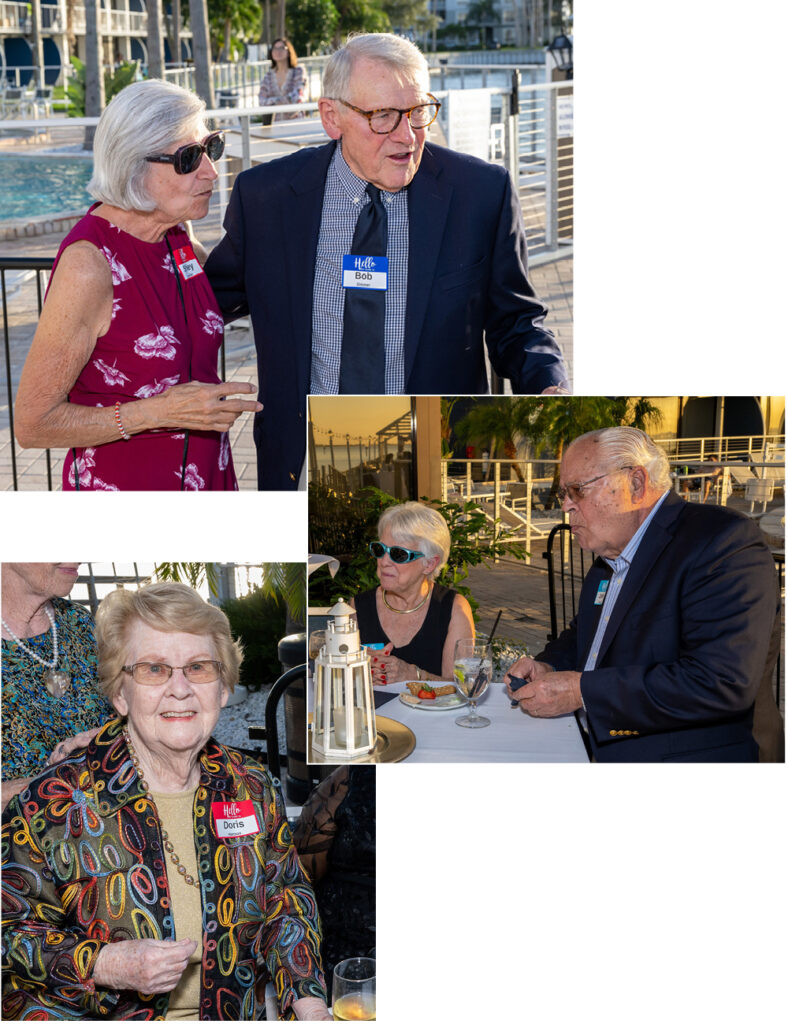 Bob Zimmer, on whose compassionate and competent shoulders our organization was founded
Doris Hanson, whose fiery leadership at the age of 94 propels the "Village Movement" in Florida
John Frerking, who recently celebrated the 55th anniversary of his seminary graduation but whose ministry zeal more closely resembles a new graduate
former ALOA Board chair Shirley Carpenter who still serves as ALOA's energetic cheerleader in the New Jersey District
Dick Hafer, whose successful years of leading Seniorfests led to founding ALOA's Florida Region
Giants one and all, past and present.
Hearing from these gifted individuals was inspiring. The Old Testament prophet Job was correct when he wrote, 'Age should speak; advanced years should teach wisdom.' (Job 32:7, NIV) Each leader contributed to ALOA in the past and models ministry today. Each one embodies the truth that looking back gives us the courage to look ahead. These are confident leaders with gray (or no) hair!
ALOA continues to value that exemplary level of leadership, as highlighted by speaker Dr. Tom Cedel during his event presentation. Personally, we will need courageous wisdom as we each continue on this path of aging. As an organization, there are also challenges ahead for ALOA, as we strive to increase the church's attention toward those in the second half of life.
Merely being an older adult gives us a terrific advantage: we have seen how God has provided. We know He keeps His promises. All those years of experiencing God empower us to face the future. Both personally and through ALOA, looking back gives us the courage to look ahead.
Take a look at previous posts for more inspiration for older adult ministry.